Council seeks land for homes and jobs plan
Sunday 27th February 2022 7:00 am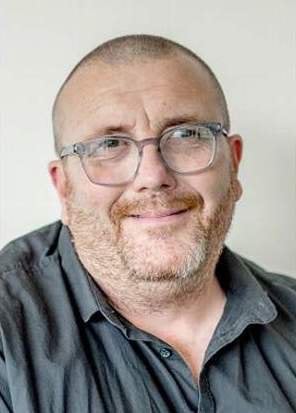 District council leader Tim Gwilliam said the next 12 months would be 'pivotal' for the future of the Forest
Subscribe newsletter
Subscribe to our email and get updates right in your inbox.
Forest Council Leader Tim Gwilliam described the next 12 months as "a pivotal time" for the district as the authority launched an appeal to find land which could be developed for housing and employment.
The council is asking interested people, organisations, agents and land owners to suggest sites in the Forest which could be used for either purpose, or both, as part of an annual evaluation.
The authority says that this year, the evaluation is "particularly important" as suggested sites could help support the development of a new Local Plan, which will guide the development of future housing and employment up to the year 2041.
The yearly assessment is required by the UK Government and allows the council to keep its list of potential sites "as up to date as possible".
Cllr Gwilliam, who is also Cabinet Member for Overall Strategy at the council, said: "This year we are developing our new Local Plan, a strategy that will guide and inform developments in our district for the next 20 years.
"With the Local Plan, Biosphere Reserve bid and Levelling Up Fund projects all contributing to our future, this is a pivotal time for the Forest of Dean.
"If you have land that you believe could potentially be developed in the future, either for housing or business purposes, this is your chance to submit it for consideration."
The evaluation helps the council determine potential areas of land which could be used for all types of housing - including for travellers and travelling show people - and employment.
Suggested sites are assessed to see whether they could be developed "if supported by planning policy", but the council says it is important to note that an assessment "does not determine" whether a site will be allocated for development in the future.
Cllr Gwilliam explained: "By submitting your site for assessment, it does not necessarily mean that development will happen, but it is that important first step that puts it in front of the right people for consideration."
Forms are required to be returned by March 31 in order to be considered as part of the 2022 assessment. 
Submissions after the deadline will still be accepted, but will be treated on a rolling basis and assessed as part of future Strategic Housing and Economic Land Availability Assessment (SHELAA) updates in 2023 and beyond.
Those looking to put forward a site for review should download a form from the council's website at www.fdean.gov.uk/shlaa or email [email protected] for more information.
Comments
To leave a comment you need to create an account. |
All comments 0