More than 70 e-scooters seized by police
Monday 11th October 2021 8:19 am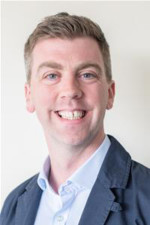 Subscribe newsletter
Subscribe to our email and get updates right in your inbox.
DEPUTY Police and Crime Commissioner and Forest of Dean district councillor Nick Evans says that irresponsible retailers are not making it clear that e-scooters are illegal to use on the road.
Police have seized more than 70 illegal electric scooters in the county so far this year.
Gloucestershire County Council is currently taking part in a Department for Transport trial of the vehicles to gather evidence about their use, which will inform a decision on whether to change their legal status.
E-scooters are currently illegal to use on public highways, although this rule has been suspended for vehicles that are part of the trial.
But the use of private e-scooters in public remains illegal and Gloucestershire Constabulary have seized 74 of them since January.
Deputy PCC for Gloucestershire and Forest of Dean district councillor Nick Evans (Con, Tidenham) says there is a lot of misinformation being spread about the vehicles, and blames the retailers who market them when they are not legal to use on the road.
"They aren't making that clear," Mr Evans said.
"When it comes to private e-scooters you cannot use them on the road.
"The way the constabulary is approaching this is that riders get two strikes.
"At the first strike you are told you cannot use it on the road and have to put it in the cupboard until March next year when the formal trial will end and the Government will then say what they are going to do with them in the future.
"And the second time, they will be seized as they are riding without insurance."
The constabulary came under scrutiny from councillors over the recording of verbal warnings for riders who misuse e-scooters at a police and crime panel last week.
Police and Crime Commissioner Chris Nelson said officers are trying their best and are seizing e-scooters at a rate of about nine a month on average.
He said: "The force has put out advice to the constabulary and the public as to how they should deal with e-scooter.
"Clearly, the constabulary does not want to turn a blind eye to any law breaking.
"But it can be quite difficult actually if you are on foot trying to arrest someone who is doing something they shouldn't with an e-scooter."
Mr Nelson added he would be very interested to hear about cases where officers are deliberately igonoring crime.
"I don't accept that for any crime," he said, "And I often hear it in regards to things like drugs, the police aren't interested in low-level cannabis type situations or whatever, it's not consistent with that zero-tolerance approach to antisocial behaviour. Whatever the reasons this may be happening, it's just wrong."
Comments
To leave a comment you need to create an account. |
All comments 0