Former Hartpury student cleared of 'racial' assault
Wednesday 27th July 2022 10:42 am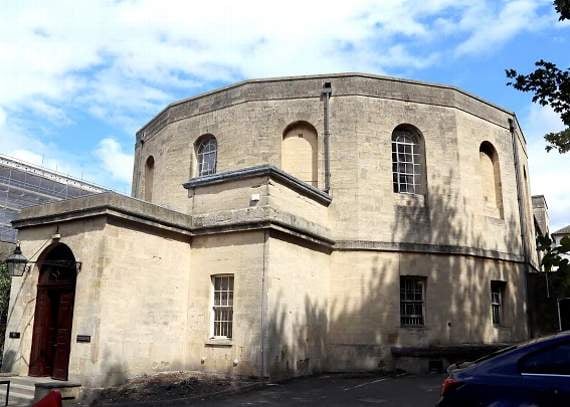 Subscribe newsletter
Subscribe to our email and get updates right in your inbox.
AN INCIDENT in which a rugby player at Hartpury College allegedly hit a fellow student following an argument over 'taking the knee' to support Black Lives Matter, was not racially motivated, a jury has decided.
Bryonie King had got into an argument with her friend, Jasmine Rampton, over the gesture which was widely adopted by sportspeople following the killing of George Floyd in the United States.
Ms Rampton alleged she was assaulted after challenging Ms King about about not "taking the knee" during a match between Gloucester-Hartpury and DMP Durham Sharks.
The jury at Gloucester Crown Court took 30 minutes to acquit 18-year-old Ms King of racially aggravated assault.
In evidence during her three day trial Ms King, of Mountain Ash near Cardiff said she reacted when Ms Rampton pushed her from behind but did not deliberately hit or abuse her accuser.
Ms King, who is captain of the Welsh Women's Rugby League team, told the court: "Ms Rampton was upset when I spoke to her in her room, but she was not angry.
"We had a discussion about Black Lives Matter where our views were exchanged in a civil manner.
"However she made me feel that I was not entitled to my own opinion and stated that I should have taken the knee.
"I was trying to iron things out with Ms Rampton because I didn't want the situation to ruin our friendship. But she swore at me and told me to get out of her room.
"I left her room and began walking back to my own room when Ms Rampton came up behind me and pushed me.
"I must have made contact with her as I swung my arm out in self defence and I must have made contact with her face.
"I never threw a punch. I found that some of the transcript of my police interview was inaccurate, especially the bit relating to me throwing a punch. I did not attempt to minimise the situation and portray myself as the victim."
Prosecutor Mandla Ndlovu said: "In March last year there was a fall out between Bryonie King aged 18, of Cadvaladr Street, Mountain Ash, Wales and her friend Jasmine Rampton, better known as Jazz, when they were students at Hartpury College .
"The pair got into an argument that turned sour. Their conversations became heated and crossed the line. It resulted in Ms King allegedly being involved in a racially charged attack with the victim suffering a black eye.
"The pair had known each other for two years and lived in the same block of student accommodation.
"The sequence of events begins following a rugby match on March 13, 2021, when there was a game in which Ms Rampton did not figure. However, Ms King did play and at the start of the game, as with many sports, players took the knee in solidarity with the Black Lives Matter movement.
"This match was no different and the players took the knee. However, Ms King chose not to follow suit.
"When Ms Rampton, a firm believer in the movement, heard about this she became quite upset.
"Ms Rampton contacted Ms King and the pair debated the situation over the coming hours. Ms King claimed she had done nothing wrong.
"Two days later they met up face to face to iron everything out. Ms King went to Ms Rampton's room, where she was waiting with two friends.
"The conversation was civil at first with Ms King explaining that she felt the gesture of taking the knee had gone on for too long and it was now misguided. The pair remained deadlocked in this position.
"Ms Rampton then asked Ms King to leave her room, and she duly complied with the request.
"Ms King was in the process of returning to her own room within the building when Ms Rampton caught up with her in the communal hallway. Ms King then mocked the tears coming from Ms Rampton, who tried to move out of the way.
"Then without warning, Ms King is alleged to have punched Ms Rampton in the face. She tried to protect herself.
"Ms King is then alleged to have landed two or three more punches, leaving Ms Rampton in a crumpled heap on the floor, covering her face, while Ms King stood over her, looking aggressive.
"The shouting between the two women attracted others to see what was going on. One of these witnesses allegedly heard Ms King say, 'Touch me again, I will do something much worse,' and this was followed up by racial swearing at the victim."
The jury was told that Ms Rampton was taken to hospital for treatment for swelling and a cut to her right eye.
From the witness box, Ms King said "I have previously taken the knee but I declined to take the knee on this occasion because I believe 'all lives matter' and that we shouldn't single out a particular life, no matter who or what they are.
"However, I became aware that my actions upset one of my friends. I became upset by this as the last thing I wanted to do was upset one of my best friends.
"Over the weekend in March 2021 we exchanged numerous messages on social media about the 'knee' situation.
"On the Monday morning, March 15 three of us, including Ms Rampton, went for breakfast at a local supermarket and nothing was said in relation to me not taking the knee.
"But when we got back Ms Rampton spoke to me and asked me to come to her room. And when I turned up she had another two students in the room with her.
"I was asked why I hadn't taken the knee and I reiterated that all lives matter. She told me I should educate myself.
"I felt as if I didn't have the right to have my own opinion. She began to raise her voice and became angry with me.
"I told her about a footballer who had taken a similar stance and no longer takes the knee. I feel that taking the knee has gone on for too long but people were still doing it for their own reasons.
"It appears that Ms Rampton did not agree with this. Things came to a stalemate when she swore at me to leave her room.
"I then began making my own way back to my room and as I reached the door I got pushed from behind by Ms Rampton. It was a hard shove which made me lose my balance. I stumbled and in the process I threw out my arm and at the time I wasn't aware that I had struck Ms Rampton in the face.
"But having seen the photographic evidence I realise that I must have made physical contact with her. I lashed out as a method of defence."
Comments
To leave a comment you need to create an account. |
All comments 0