Action by council could force out Pill residents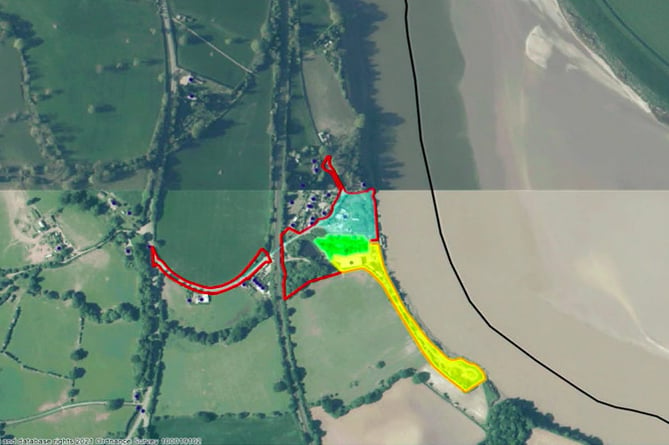 Subscribe newsletter
Subscribe to our email and get updates right in your inbox.
PEOPLE living next to the Severn at Newnham face losing their homes after the Forest Council agreed to take enforcement action.
Some of the people living at Bullo Pill have been paying Council Tax but the authority's planning committee agreed there was no permission for residential use of the site.
Two councillors argued more time should be given to "regularise" the situation but the committee was told a planning application had been made and was rejected by the council.
The council started an investigation in December after complaints.
Planning officer Stephen Colegate said there were 16 dwellings on the site and the investigation revealed up to an additional 16 unauthorised residential uses.
The use of caravans, camper vans and boats as home, in addition to a workshop represented a "material change of use on the site" which needed planning permission.
When officials visited the site at the beginning of December, they found some effort had been made to remove some of the residential uses.
The landowner had served notice on the residents requiring them to leave by the end of November last year.
Cllr Nicky Packer (Green, Newnham), whose ward includes the Pill, said: "I ask for a deferment for six months to allow the planning application for three static caravans and up to six mobile caravans for holiday purposes to be lodged by the landowner including road and junction improvements.
"During that time the situation could be assessed to ensure they do not become homeless.
"Most of those living on site pay Council Tax and have legal agreements with the landowner.
"Those living on site aren't travellers but two are travelling showmen.
"As far as the residents knew this was their permanent home. Some have lived there for many years, one for over 20 years.
"Most people are not familiar with planning law and would think having an agreement with the landowner and paying Council Tax were all that was required of them.
"I am concerned some of the existing residents will be made homeless. There doesn't seem to be any impact assessment of the effect on them.
"The first that most of the residents knew about the enforcement was when the landowner served an eviction notice at the end of October
"The council does not seem to have notified the residents that the councilbb was taking action to make them homeless.
"In fact, the residents seem to be totally ignored in this enforcement action. We don't know their circumstances and how this action will affect their health.
"Most have no reason to believe they weren't living there legally so this has been a huge shock."
Cllr Thom Forester (Mitcheldean, Ruardean and Drybrook, Ind All) also called for a deferment.
He said: "If someone has built a cabin on that site and lived there for 20 years, that is their home irrespective of what the planning system says.
"These people are trying to meet their own housing needs and set up small businesses albeit in an unconventional way and they've been actively trying to bring the site into compliance with planning regulations.
"I see no public benefit to making these people homeless and their land into a pile of disused rubble.
"What is the point in making them knock down their houses, ruin their small businesses and perhaps make them a burden on other services.
But Cllr Philip Burford (Hartpury and Redmarley) said it was a "straightforward case."
He said: "This is a straightforward unauthorised planning use and enforcement should be authorised. I can't see anything to suggest otherwise
"From a housing perspective, because they are living somewhere which is not an authorised dwelling, they are already homeless - and if they are already homeless other parts of the council outside the planning system have the obligation to deal with that situation."
The committee agreed to issue three enforcement notices covering different parts of the site.
Comments
To leave a comment you need to create an account. |
All comments 0