Motorist threatened to stab man in parking clash
Saturday 18th June 2022 6:00 am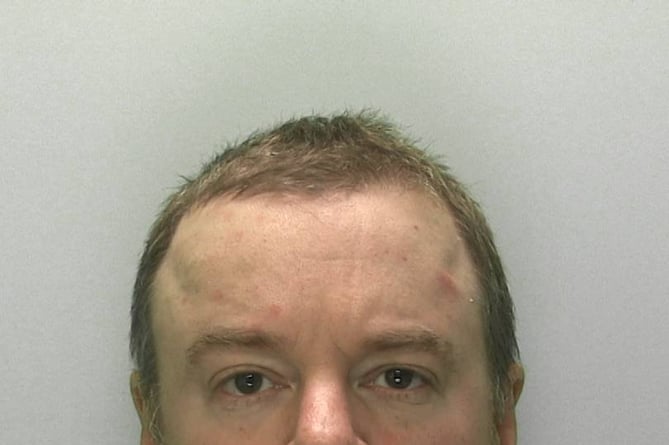 Dolan was sentenced to a 12 months community order with 12 months mental health treatment requirement
Subscribe newsletter
Subscribe to our email and get updates right in your inbox.
A 48-year-old Coleford man produced a lock knife and threatened to stab a resident during a car parking row in Alvington, a court heard last week.
Nicholas Dolan had pulled into the parking area in Garlands Road, Alvington, but was asked by a local man, Mr Pritchard, to move his vehicle because it was in his usual space, Gloucester Crown Court heard.
Dolan, of Coalway Park, Coalway, moved without complaint, but then as he walked away from his car he did not respond to Mr Pritchard thanking him, said prosecutor Nicola Wood.
She said Mr Pritchard, who was out cleaning his car with his wife and children present, allegedly swore at Dolan for not responding - at which Dolan pulled out a knife and said 'Get away, or I'll ******* stab you.'
"He then put the knife back in his pocket and went to a friend's house nearby," said the prosecutor.
"Police officers attended and when they found the defendant he was shaking and he had the knife beside him.
He said Mr Pritchard had been very rude and aggressive towards him and he was fearful for his own safety.
"He said the incident had triggered his PTSD (post traumatic stress disorder) which was why he took the knife out and waved it."
Dolan admitted an offence of having a bladed article in public. Ms Wood said a charge of affray which Dolan had also faced was not being proceeded with.
He was a man without any previous criminal convictions, she added.
Before Sarah Jenkins, defending, began to address the court on Dolan's behalf the judge, Recorder David Chidgey, told her he was minded to follow the recommendation of a pre-sentence report from the probation service and give Dolan a community order.
Ms Jenkins thanked him and said she was sure the judge had in mind the level of anxiety from which Dolan suffers and the 'great relief' he would experience from hearing that he was not going to jail.
Dolan lives on benefits because he is certified unfit for work, she added.
The Recorder told Dolan: "You threatened another member of the public with a knife.
"It was not really for any good reason and certainly not for a reason that would give you a defence in law.
"The victim's wife was nearby and she was frightened by what happened.
"I suspect the incident was something to do with the difficulties you have had in life, which I have read about.
"You said this had been an argument about parking and you said your PTSD was triggered by what happened.
"It seemed to happen very much on the spur of the moment with little or no planning.
"I have seen a letter from your therapist which speaks of your symptoms of trauma, high anxiety and depression.
"It is good that you have been attending weeky therapy sessions.
"That is for the benefit of yourself and everyone you come into contact with. "
The Recorder sentenced Dolan to a 12 months community order with 12 months' mental health treatment requirement
He ordered him to do attend rehabilitation activity requirement days and to pay a £10 fine
Forfeiture and destriction of the knife was also ordered by the judge.
Reorder Chidgey gave Dolan a final warning – "Don't carry a knife again. The minimum sentence if you are convicted of carrying a bladed article again is six months imprisonment."
Comments
To leave a comment you need to create an account. |
All comments 0