iPad tracker helped Forest farmer locate stolen goods
Tuesday 22nd March 2022 7:00 am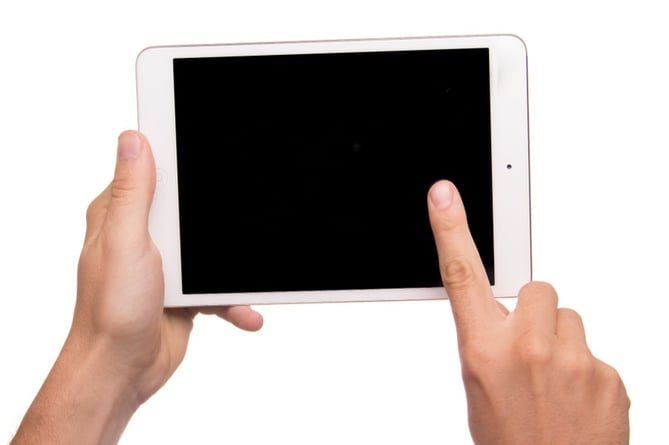 Subscribe newsletter
Subscribe to our email and get updates right in your inbox.
A FOREST farmer pursued a quad bike and other property stolen from his farm as it was being taken 60 miles to a village in south Wales.
Mr Jason Ward used the tracker facility on an iPad that was among the items stolen as they were on the move to Cwmgwrach near Neath.
He jumped in his own vehicle to go in pursuit of his belongings and his actions led to Stephen Evans, 46, of  Cwmgwrach being caught red handed and later pleading guilty to handling stolen goods.
Evans – who had tried to escape arrest by jumping out of a window, vaulting a fence and jumping into a canal near his home – received a 15 months jail term suspended for two years.
He was also ordered to carry out 20 rehabilitation activity requirement days and to pay Mr Ward compensation of £600,.
A judge at Gloucester Crown Court also imposed costs of £200 and a victim surcharge.
In a victim impact statement, Mr Ward said the value of the items stolen was some £6,000 and the theft of tools prevented him completing a work contract.
He was still fighting the insurance company over the losses from the July 2019 theft.
Prosecutor Alec Small said Mr Ward had entered one of his barns in the early hours of July 23 and immediately noticed that his quad bike and trailer were missing. The quad bike had been placed on the trailer the previous evening.
"Mr Ward also noticed that two works vans had been broken into and that a sizeable quantity of tools and other equipment including his iPad had been stolen."
Mr Ward woke his father, Malcolm, and they found that a red and white motocross bike had also been taken along with a generator and a set of BMW alloy wheels.
"Among the items stolen from the works van was an iPad. Mr Ward immediately activated the online tracking feature to find out where it located – it was still on the move.
"Mr Ward was able to track the iPad as it moved across the country. He jumped into his car and followed it to South Wales where he found himself in a village outside Neath.
"On arrival at Cwmgwrach, not long after the tracking device had stopped moving, he arrived at an isolated farmhouse with a barn and static caravan in the yard and a number of vehicles.
"Once he was there he rang the police, but the officers didn't respond immediately. When Mr Ward later went to the farm with with two officers from South Wales Police, he noticed that some of the vehicles on the farm were no longer in situ.
"The police spoke to the occupant Stephen Evans, who became irate when the officers started documenting the registration numbers of the vehicles on the farm.
"Evans asked the officers to leave, making vague threats to them if they did not. The officers withdrew because they were unsure what powers they had at that moment in time.
While they were still there, the results of a number plate check confirmed the pick-up had been in Gloucestershire.
The police left but when they returned to arrest Evans, a number of items they had seen earlier were no longer visible
"However a yellow Stanley tool bag that had been in the back of the Ford pickup and was found underneath the static caravan with half its original contents was now missing."
The registration plates had been removed and police invited Mr Ward to assist with the search.
"Mr Ward's iPad was found in another bag secreted in some tall grass surrounding the site that also contained £1,500 in cash that he had been paid for a job he had carried out the day before the theft.
"The stolen trailer complete with quad bike, which had been damaged, was found hidden behind the barn in a field.
"Mr Ward found a large selection of his tools and batteries scattered around in the farm's workshop."
Tests by South Wales Police's scenes of crime team confirmed the items belonged to Mr Ward.
The next day Evans tried to escape while being arrested.
"He jumped out of a window at the rear of the farmhouse and jumped into a nearby canal having vaulted over the fence surrounding the waterway."
In his statement to police, Evans denied any involvement in the burglary and said he would not be forensically linked to any of the exhibits.
"In fact, Evans was forensically linked to the exhibits," said the prosecutor. "He was found in possession of some very recently stolen items from something akin to a domestic burglary, even though it was a farm.
"Once the items had arrived at the remote farm they were quickly disposed off, secreted and divided before the police had the powers to search the property.
"It was only good fortune that Mr Ward was able to track his farm in Gloucestershire to the village outside Neath before much of it was disposed of."
Gloucester Crown Court.
In a victim statement Mr Ward said the impact meant a huge financial loss in replacing the tools and the subsequent loss of contracts due to not having the necessary tools to hand.
Mr Ward said: "The farm's security system has had to be updated, a lot earlier that had been anticipated with the inclusion of the latest CCTV.
"Evans knew what he did and he has tried to evade justice at every opportunity. He threatened the police to leave his land and running away from them when he was being arrested."
Andrew Wilkins defending Evans said: "He made full admissions in court. He is remorseful over his actions. He has strong personal mitigation in that he has not come to the attention of the police in almost 17 years, when he stepped away from his previous lifestyle. There has been no further offending. "
Evans pleaded guilty to dishonestly undertaking or assisting in the retention, removal, disposal or realisation of stolen goods: a trailer, alloy wheels, a quad bike  and an iPad. He also admitted handling a Makita metal grinder, a reciprocating saw, a battery and two reclining camping chairs belonging to Mr Ward, knowing or believing the items to be stolen.
Evans also pleaded guilty to handling a pit bike belonging to Malcolm Ward knowing that it was stolen.
Judge Anna Richardson told Evans: "The loss of the items to the legal owner was devastating as he is a self employed builder and farmer.
"Some of the stolen items were recovered.
"I'm not dealing with the burglary, which was a professionally sophisticated instigated operation, which you would have known about because of the speed at which items were dispersed from your home address."
The judge sentenced Evans to a 15 month prison term, suspended for two years. He was ordered to carry out 20 rehabilitation activity requirement days and pay compensation to Mr Ward of £600, court costs of £200 and a victim surcharge.
Comments
To leave a comment you need to create an account. |
All comments 0