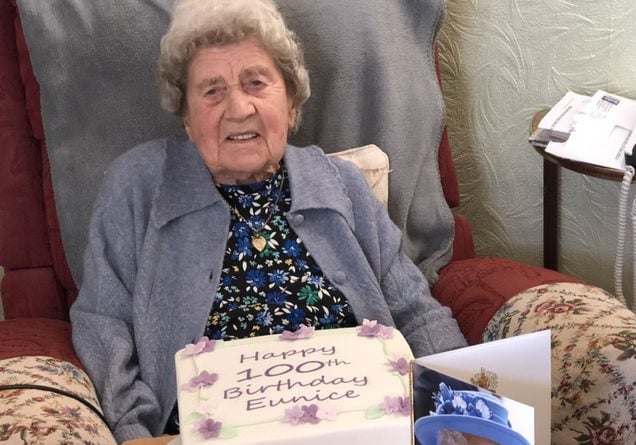 Subscribe newsletter
Subscribe to our email and get updates right in your inbox.
A WOMAN from the Forest who helped make Lancaster bombers for the RAF during the Second World War celebrated the huge milestone of turning 100 years old last week.
Eunice Sladen, who lives in Bradley Hill, marked the monumental occasion at home last Tuesday (April 26) surrounded by her family and friends, along with an impressive haul of flowers, gifts and birthday cards - including one from Her Majesty The Queen.
Blakeney-born Eunice has lived an amazing life, having served her country during World War Two working on the development and production of bomber planes and aircraft components for the war effort.
She was born as one of three sisters at Blakeney Hill on April 26, 1922.
Shortly afterwards the family moved to Bradley Hill, which is where Eunice has spent most of her life and remains the family home to this day.
After leaving Soudley School at the age of 14, Eunice, like most girls at the time, went into service working for the aristocracy until the onset of World War Two, which "changed her life".
At the start of the war, the Ministry of Defence requisitioned all available service staff from large houses to help with the war effort, and Eunice was given the choice of working in a munitions factory or joining the forces.
After three months of training on wiring and soldering in Gloucester, Eunice was sent to a factory in Manchester to work on the development and production of the Avro Lancaster heavy bomber.
Whilst working at the factory, Eunice lived in shared lodgings and enjoyed a "busy social life", making some lifelong friends along the way.
Her son Gary said of that time in her life: "There are a number of stories about Canadian and US GI's and airmen which have surfaced over the years.
"Needless to say it was one of the most exciting times of her life."
Eunice also worked at sites in Swindon, Bentham and Weston Super Mare as part of the Plessey Company workforce, which produced an array of components for the war effort including shell cases, aircraft parts, and radio equipment.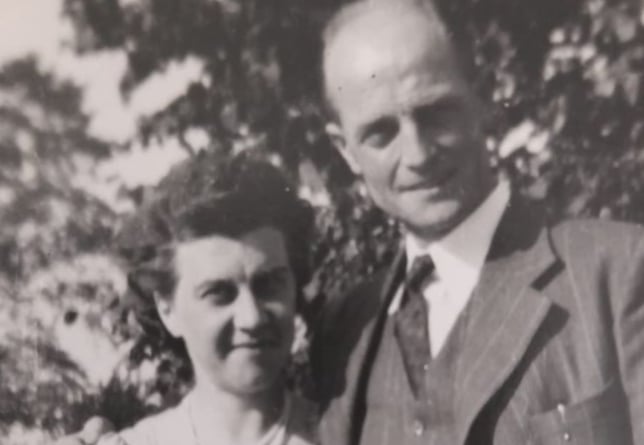 After the war, she continued to work in the aircraft industry as a line foreman until she married Fred Sladen, who she met at a local dance.
The couple were married at Cinderford Baptist church on "a very wet September day" in 1950.
After 54 years of marriage, Fred passed away in 2004.
The pair had two sons together, Gary and Peter, and today have five grandchildren and three great grandchildren.
Gary says his mother maintains "a large circle of friends as the number of birthday cards, gifts and flowers adorning the house bear witness to."
And he added that although "not as mobile these days", Eunice remains "sharp as tack" with a love for life and her family.
Comments
To leave a comment you need to create an account. |
All comments 0